Named after American patriot and Broadway's favorite politician, the Village of Hamilton is home to a one-of-a-kind past and culture. Whether you're a history buff, an art connoisseur, a nature lover, a foodie, or simply a relative of a Raider, you're sure to find something to love about our quaint town.
Located inside the Colgate Inn. The Tavern serves farm to tavern dishes for lunch and dinner.
Situated just a short walk away, this private liberal arts college is a huge source of pride for Colgate Inn, as well as the town of Hamilton.
Ranging from vintage boutiques to art galleries, the shops of downtown Hamilton provide a unique and vibrant experience.
This town favorite features a family-friendly tap room with a farm-to-table kitchen and spacious beer garden. Brewery tours are available every Saturday.
Designed by esteemed golf course architect Robert Trent Jones, this 18-hole golf course can be found on the Colgate University campus.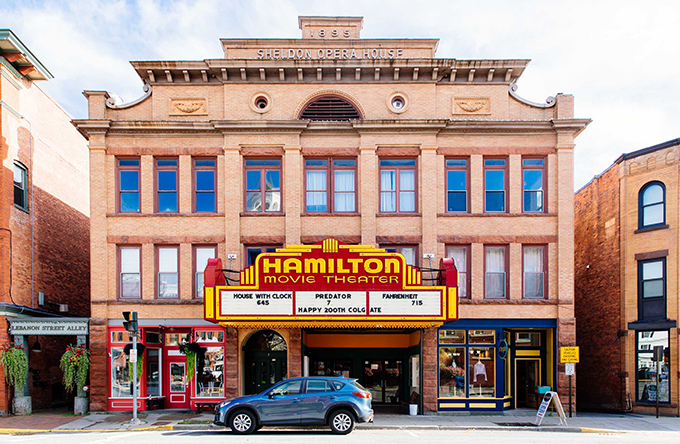 Since 1895, this independent theater has been Hamilton's go-to spot for entertainment. Today, it offers a variety of current films and special showings.
Located on the Village Green just steps from Colgate Inn, the Farmers' Market offers a variety of local produce and goods every Saturday from May 7th to Nov. 5th.
Dedicated to presenting, preserving, and expanding the arts with the Central New York region, this nonprofit promises to both entertain and educate.
Featuring both an art gallery and theater, the Earlville Opera House offers a range of musical performances that are always unforgettable.
Known for its breathtaking and powerful 167-foot waterfall, this picturesque state park is worth the drive.